Renaultsport Megane Trophy-R
Track Day Car Hire
Renaultsport Megane Trophy-R
Supplied by Track Group
The R signifies 'Radicale' – French for extreme – and there are precisely no prizes for identifying this as the spiritual successor to 2008's wondrous Megane R26.R. Like its forebear, the Trophy-R has snared itself the front-wheel-drive lap record around the Nürburgring. Though at 7m54s, the new Megane's time is a full 23 seconds faster than the R26.R's. It got there via a similarly strict diet, with 100kg stripped from the already honed 275 Trophy. Front wheel drive, 275 bhp, track spec tyres, adjustable Ohlins dampers, Brembo calipers which we have enhanced with a more race focused Performance Friction competition brake pad add up to make this a very accomplished track car that is very popular with front wheel drive enthusiasts as well as instructors and students who simply want a safe, civilised but quick car to learn circuits or develop FWD skills.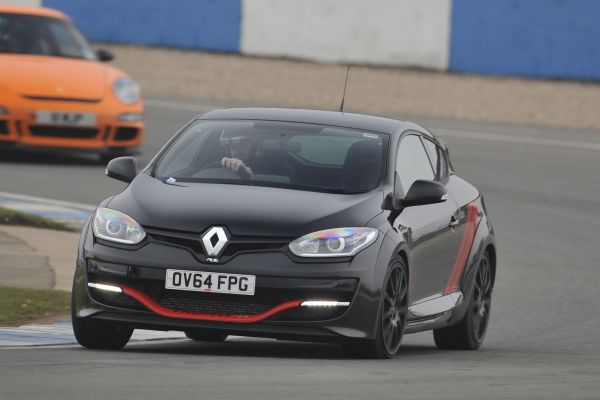 zoom_out_map
Rental details
credit_cardDamage deposit £4500 live_help
groupExtra drivers £100 each
local_gas_stationOne tank of fuel included
timer_offCar must rest for 15 minutes out of every 60 minutes
info_outlineTrack Group rental terms and conditions
Additional information
Helmet hire @ £10.00 each. ARDS instructor £350.00 full day. Professional race tuition £475.00 full day.
Starting from£1295per day