Lotus Exige S
Track Day Car Hire
Lotus Exige S
Supplied by Track Group
Probably the most popular car on the fleet, uprated to 260bhp with a number of track upgrade options added our Exige S runs a Performance Friction brake upgrade on the front and carbonfibre wing and splitter, the Lotus Sport seats and four point Schroth harnesses hold you in place and the car does have an adjustable anti roll bar which we typically soften for a wet track day. This particular car also runs Quantum two adjustable race dampers and uprated Performance Friction brakes. The Exige S is a bit easier to drive than the normally aspirated Toyota powered Lotus' with more of the power accessible from lower down the rev range but it still keeps pulling all the way up to 8400rpm.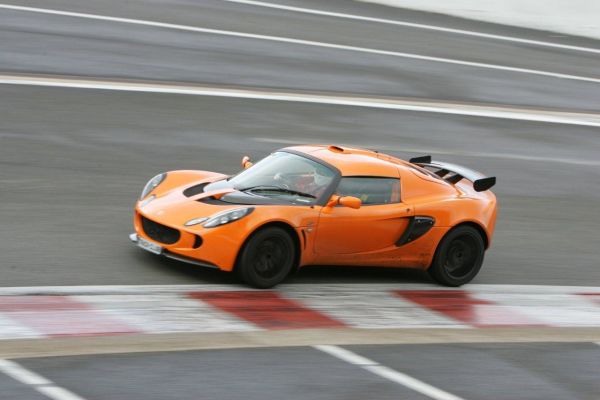 zoom_out_map
Rental details
credit_cardDamage deposit £4500 live_help
groupExtra drivers £100 each
local_gas_stationOne tank of fuel included
timer_offCar must rest for 15 minutes out of every 60 minutes
info_outlineTrack Group rental terms and conditions
Additional information
Helmet hire @ £10.00 each. ARDS instructor £350.00 full day. Professional race tuition £475.00 full day.
Starting from£1195per day