Lotus Elise R - Racecar
Track Day Car Hire
Lotus Elise R - Racecar
Supplied by Track Group
Lotus Elise R – our Elise R's are serious race cars to full Lotus Cup and Lotus Elise Trophy Race Specification. They run uprated Performance Friction brakes, adjustable anti roll bars, fully adjustable Quantum Race Dampers and Avon ZZR tyres. This car is set up with a more aggressive race geometry and it also has an uprated steering rack, toe link kit, lightweight alloys and a hard top. From a safety point of view this car has a full FIA approved six point roll cage, Schroth harnesses and a plumbed in electrical fire suppression system. Running to Lotus Cup UK Production Car Regulations they have 190bhp but in such a capable chassis and weighing in at around 840kgs they are capable of some exceptional lap times with a sub 54s lap of Brands Hatch Indy Circuit and sub 2:12s around the new Snetterton 300 circuit.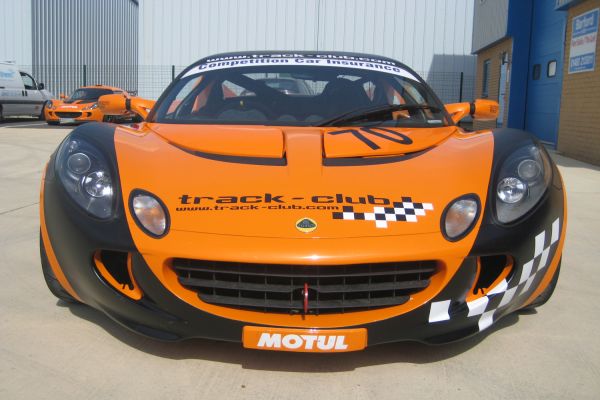 zoom_out_map
Rental details
credit_cardDamage deposit £4500 live_help
groupExtra drivers £100 each
local_gas_stationOne tank of fuel included
timer_offCar must rest for 15 minutes out of every 60 minutes
info_outlineTrack Group rental terms and conditions
Additional information
Helmet hire @ £10.00 each. ARDS instructor £350.00 full day. Professional race tuition £475.00 full day.
Starting from£995per day